Spy Camera HD Motion Voice Activated Night Vision
ADD Accessories
Advanced Motion-Sensing Surveillance Tool: Full Security Solution
The Professional Spy Camera Motion Activated Night Vision is an innovative and discreet surveillance tool designed to ensure effective monitoring in various settings. With essential features catering to a broad spectrum of security needs, this camera excels in personal and professional surveillance.
Extended Operational Capacity
Powered by a 5-volt adapter and a robust 2400mAh battery, this spy camera provides extended operational capability. It allows continuous recording for up to ten hours, with a power-saving vibration-triggered mode extending its operation for an impressive three months. The microSD card slot also supports up to 64GB, ensuring ample storage space for essential footage.
High-Quality Recording and Superior Audio Technology
This surveillance tool delivers a video resolution of 1280 x 960, ensuring sharp and detailed visuals. Coupled with a high-tech microphone, it captures superior audio for comprehensive surveillance. The camera allows for video compression and flexibility between HD settings, providing 720P or 1280 x 720 resolution options. It's compatible with various Windows versions, from Windows 2000 to Windows 10, allowing for convenient footage review.
Advanced Surveillance Capabilities
Utilizing body sensors and motion sensors, the camera's motion detection swiftly triggers recording. Its infrared night vision operates covertly, without emitting visible light, ensuring discreet evidence collection in low-light or dark conditions. Additionally, it responds to vibrations, enhancing motion-triggered recording proficiency.
Versatile Security Applications Adaptable to various scenarios, this camera meets security needs in diverse settings:
Home Protection: Safeguard homes and loved ones from potential threats and intrusions.

Construction Site Oversight: Monitor worker productivity and site safety in construction environments.

Warehouse Security: Protect valuable assets and inventory in warehouse settings.

Vehicle Surveillance: Ensure vehicle safety with anti-vandal surveillance measures.

Agricultural Monitoring: Ensure the safety and well-being of farms, crops, and animals.

Criminal Evidence Gathering: Assist law enforcement with crucial footage for criminal cases.
Flexible Surveillance Applications Beyond traditional security uses, this spy camera is ideal for immediate surveillance, offering a versatile solution for diverse security needs across various scenarios.
The Professional Spy Camera Motion Activated Night Vision is a comprehensive surveillance tool that meets varied security requirements with its exceptional features and discreet design. Whether for personal safety, business security, or aiding law enforcement, this advanced camera is a reliable and versatile solution for instant and comprehensive surveillance.
Inconspicuous Surveillance
Designed to blend seamlessly into any environment, this spy camera operates discreetly, ensuring effective monitoring without drawing attention. Its covert design enables subtle placement, offering security without alerting individuals to its presence.
Adaptability to Varying Environments
This surveillance tool is versatile and suitable for both indoor and outdoor settings. Its adaptability to different conditions makes it an invaluable asset for monitoring in diverse and challenging surroundings.
Remote Monitoring Options
Offering remote access to recorded footage, this camera allows users to monitor spaces from a distance. The feature facilitates real-time surveillance and easy access to stored recordings, enhancing convenience and efficiency in monitoring different areas.
Ethical Usage and Privacy Considerations
Upholding ethical standards and privacy considerations is integral when utilizing surveillance equipment. Respecting individuals' privacy rights and employing responsible device usage are essential for honest and respectful applications.
Portable and User-Friendly Design
Featuring a user-friendly and portable design, this spy camera is effortless to set up and operate in various locations. Its intuitive interface ensures accessibility for anyone seeking discreet surveillance capabilities without technical complexities.
Enhanced Connectivity Options
Equipped with versatile connectivity features, this camera seamlessly integrates with multiple devices, facilitating easy access to recordings and effortless data transfer for analysis or safekeeping.
Future-Proof Security Measures
Integrated with advanced technology, this surveillance tool boasts future-proof security measures. Continual advancements and updates ensure the camera remains relevant and effective in addressing evolving security needs.
Ongoing Technical Support
This spy camera comes with continuous technical assistance, offering support, troubleshooting, and guidance for optimal use and maintenance, ensuring a reliable and seamless surveillance experience.
HOME/SHOP/OFFICE USAGE: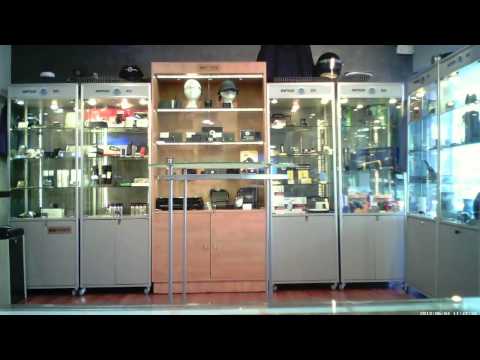 shop home security camera www.securitylab.com.au - YouTube
Video will open in a new window
Paste link into a browser window:
[isdntekvideo]

NIGHT PARKING SECURITY CAMERA SYSTEM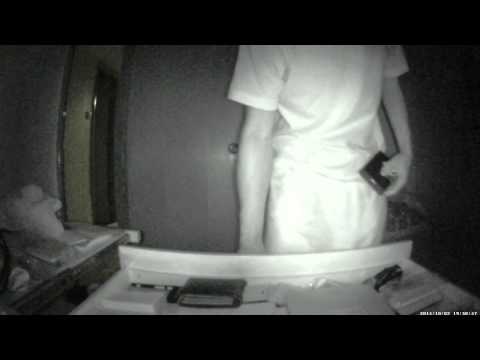 ►
Wireless Home Security Camera for Home Car www.securitylab.com.au - YouTube
Video will open in a new window
Using the eBay App? Paste link into a browser window:
[isdntekvideo]
►
Wireless Secruity Camera for Home Office Shop Home Guard www.securitylab.con.au - YouTube
Video will open in a new window
Using the eBay App? Paste link into a browser window:
[isdntekvideo]

DASH CAMERA USAGE:

Please change the resolution to 720P before watching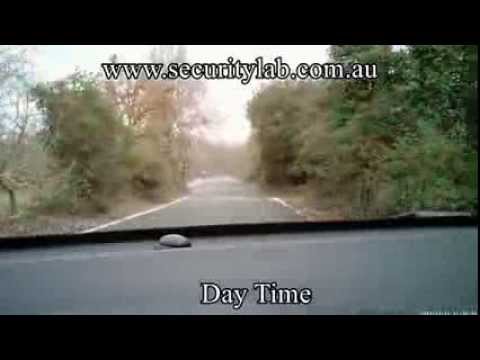 ►
Wireless Security Camera Anti Theft HD Voice Motion Activated www.securitylab.com.au - YouTube
Video will open in a new window
Using the eBay App? Paste link into a browser window:
[isdntekvideo]
Features:
Motion-triggered Camera

PIR Triggered Recording - Human Body Detection

Vibration-triggered Camera

160 degree wide angle lens

Night Vision IR LED No Glow Invisible when working

Voice-triggered Camera

DATE/TIME Stamp

Optional MUTE recording

up to 4 months working in standby mode ( in PIR/ Vibration trigger mode with power saving model)

up to 24 hours of continuous recording with a built-in battery

7 Days Circular Schedule Recording

Non-overlapping 64 hours of video
1GB memory can record up to 1 hour of video. Records more than 64 hours of video by using 64GB microSD.

Record even little movement detected

Record your driving for accident evidence.

APPLICATION:
Home/Property Security

Monitor your workers, children and baby

Driving Recording

Night Vision Recording

Shop and Booth Security

Protect your shop, factory and booth from theft.
SPECIFICATION:

Size

8.8 x 4.3 x 1.9 cm

Battery

2400mAh 3.7V Li-ion battery

5V Adapter

5V, 600mA DC adapter with mini USB out

Current consumption

100mA

Recording time

max 10 hours (with a fully charged battery)

Standby time

max 90 days (in vibration triggering power saving mode with a fully charged battery)

Sensor resolution

1280 x 960

Sensor sensitivity

0 Lux, Night vision 940Nm Invisible

Sensor viewing angle

160deg

Microphone

speech grade

Memory card supported

supports up to 128GB micro SD card

Memory usage

15 minutes/GB (high frame rate)

1 hour/GB (low frame rate)

Video recording resolution

HD 720p (1280x720) or 360p (640x360)

Video compression

JPEG

Voice recording

12kSps, 8bit

Voice compression

PCM

File format

AVI

USB

Mass storage device

OS supported

Windows 7 / 8.1,10 Mac OS X
Packaging:
1 x Hidden Camera

1 x Charger

1 x USB Cable

1 x User Manual
Ex Tax: $180.91
Price in reward points: 400
Availability:

In Stock

Reward Points:

100

Model:

MAS-23HD

Weight:

330.00g
VIMEL